Bill's Watches
Silicone Addict Watch - Fresh Tribe
Sale price
€89,00
Regular price
A premium model made entirely of surgical-grade stainless steel, the 39.5 mm diameter Addict is a Unisex watch with an original design and multiple facets.

The Addict is interchangeable and available in an infinite number of combinations. A true 3-in-1 watch, it mounts in a flash on Silicone, Leather and even Nylon NATO straps (available separately).
The multiple materials, colors and printed designs of interchangeable bracelets will take you on a journey to countless horizons!
Complete watch, dial + strap
Content
1x Watch (dial) Addict
1x Addict Silicone Slap Wristband
Addict Silicone Slap
Features
ø 39.5 mm
100% Stainless Steel Watch
Japanese Movement
Heat-tempered glass
2 years warranty
Waterproof 5 ATM / 50 M
Interchangeable
Hypoallergenic Silicone Slap Closure Wristband
Compatible with Addict dials, Addict straps (Silicone, Leather, Nylon) and Addict watches
Fits all wrists
unisex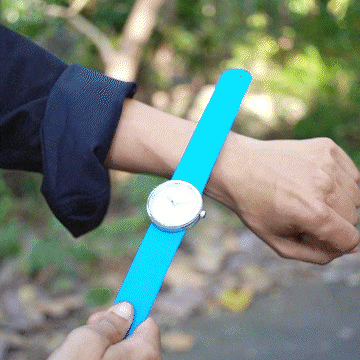 Addict Silicone Slap
Compatibility
Addict dials, Addict straps (Silicone, Leather, Nylon) and Addict watches